South Florida Security Film for Windows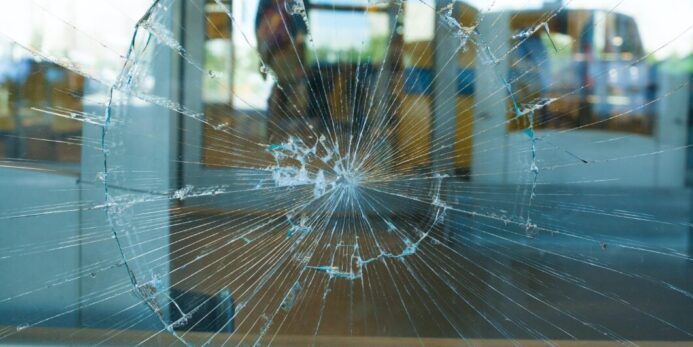 When it comes to window tinting, the benefits are clear. While it can help reduce glare and energy costs, there are other benefits to using window films and security films for your home or office.
Broken glass and flying fragments spell trouble.
Unprotected windows leave you vulnerable to damage from broken glass due to hurricanes, riots, vandalism, and terrorist activities.  Safety and Security Film can dramatically reduce damage and injury from fractured glass hazards. Manufactured with layers of polyester film bonded by special adhesives and impregnated with ultraviolet inhibitors, security film provides a safety factor by forming a tough barrier which minimizes flying glass.
Safety doesn't preclude aesthetics.
Security film rejects up to 99% of the sun's damaging UV rays, reducing fading and the deterioration of fine furnishings, carpeting, and window coverings, while providing an optically clear, distortion-free view without yellowing, cloudiness, or frosted overcast.
Durable scratch-resistant surface.
Security films are available with a patented, scratch-resistant coating – the industry's toughest and most durable coating for polyester films. This crystal clear SR coating ensures carefree maintenance with the most conventional methods of window cleaning.
Energy Efficiency
Security films are well known for their energy efficiency. The security film series offers combination films which provide the high-heat rejection properties of the most energy-efficient films with the added degree of protection that only safety films can offer.
Warranty
All  Safety and Security Films are backed by a warranty issued by its manufacturer, the largest manufacturer of window films in the world, against bubbling, discoloring, cracking, de-metalizing, and de-laminating when installed by a trained dealer in accordance with factory procedures.
Contact Us today for information about  Security Films.